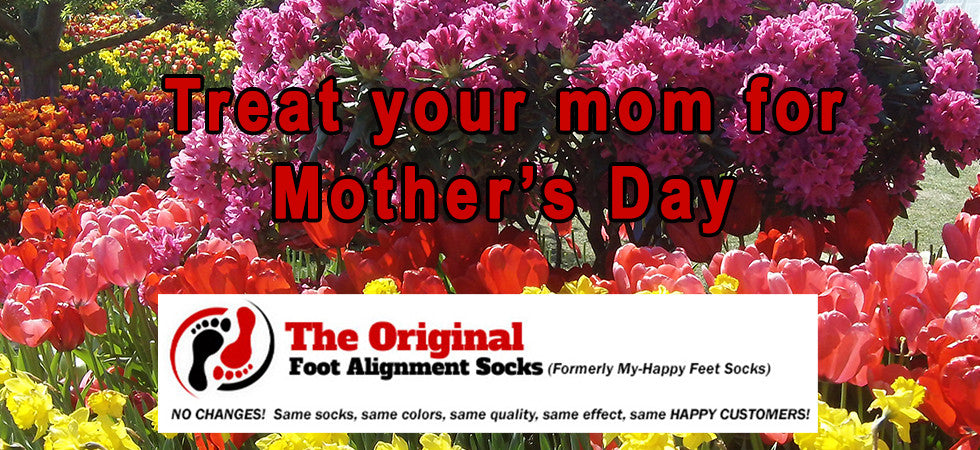 Treat yourself to better foot health for Mother's Day!
This is the time of year where we celebrate our mothers and all the great things that they have done for us and the support they have given us in the past.
We care about our customers and the health of their feet and our goal is to turn achy feet into happy feet. No one deserves that better than moms so why not treat the moms in your life to the gift of better foot health with a pair of foot alignment socks.
Many moms suffer from a variety of foot ailments including bunions, hammer toes and just general foot pain. With the gentle stretching of our foot alignment socks, the spacers help with toe alignment and to increase circulation. By realigning the toes, it helps to stretch the plantar fascia and can even help with Plantar Fasciitis. 
We have 9 fun colors that are sure to be a hit and when mom realizes how much better her feet feel after wearing their socks for a while, they will be thanking you over and over.
To help you out with your gift for mom, use coupon code MD2016 for free shipping (US Only) and for our international customers INTMD2016 will save you $4 off your order total. Offer is only good until May 1st, 2016. Click here to order your foot alignment socks now.
---
Share this post
---
---