Foot Brush - 4 in 1 Brush, Foot Rasp, Pumice Stone & Foot File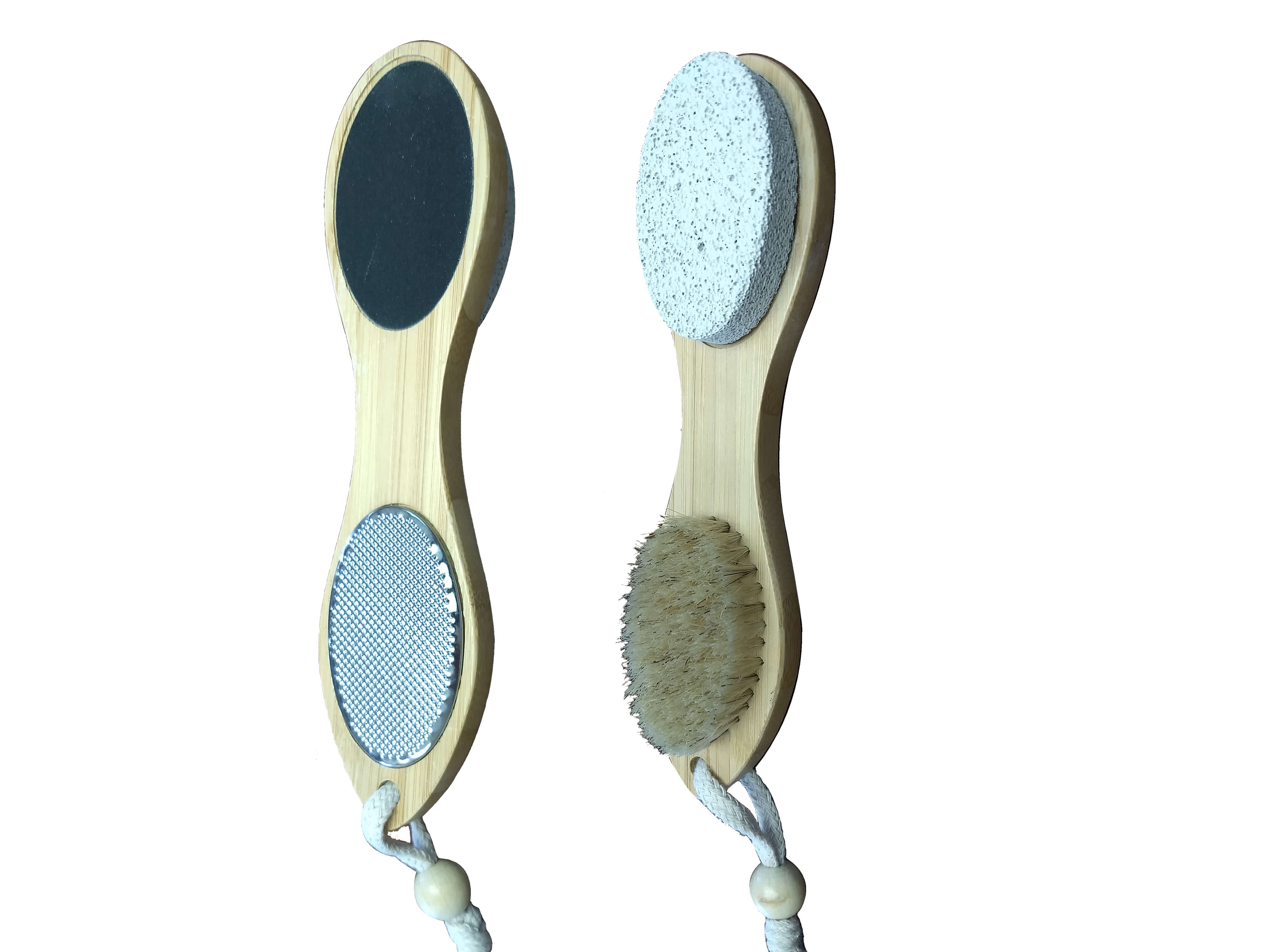 Foot Brush - 4 in 1 Brush, Foot Rasp, Pumice Stone & Foot File
4 in 1 Foot Care Brush takes care of 4 foot care functions in 1 easy to hang brush with a solid wood handle.
Firm Bristles - Perfect for cleaning, hands, feet and nails. Bristles get into the nooks and crannies of your nails and remove dirt.
Steel Foot Rasp - gently removes dry cracked skin from the soles of the feet
Pumice Exfoliator Stone - gently buffs off hard skin and callus material from sole and sides of the feet
Foot File - polishes dry feet to help give a smoot feel and appearance.
Easy to use, odorless and non toxic, our 4 in 1 foot care brush is perfect for both men and women and is great for completing an at home pedicure.
For best results we recommend using your 4 in 1 foot brush as part of a regular pampering program. Soak your feet in a warm foot bath for 15-30 minute to soften your skin in preparation. Then work on trouble areas with the appropriate portion of the brush.. Cleanse the area to remove any dry skin that has been removed and apply a foot specific moisturizer to further soften and smooth your feet to give the best results possible.

Our Customers

Love Our Products!
Our Customers

Love Our Products!