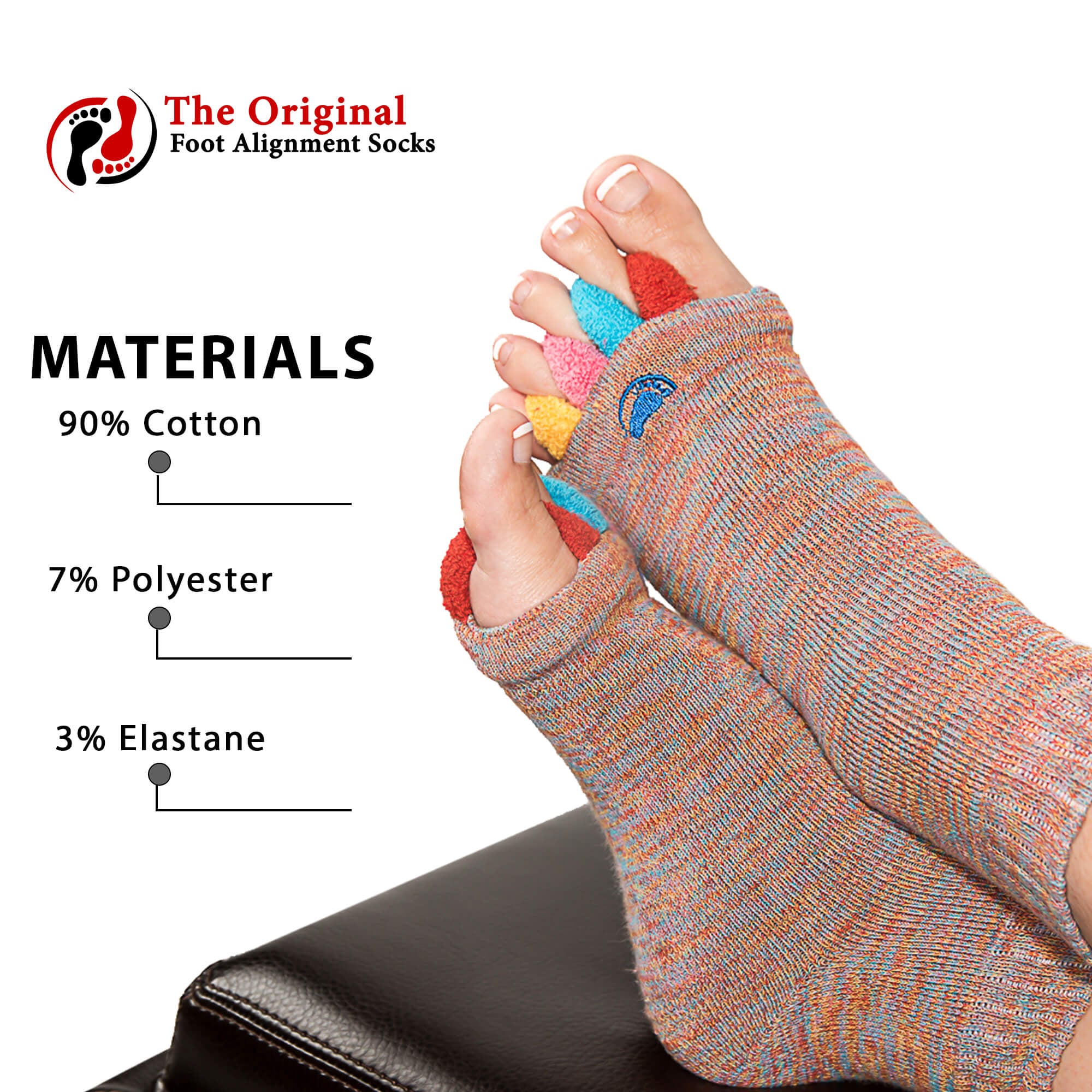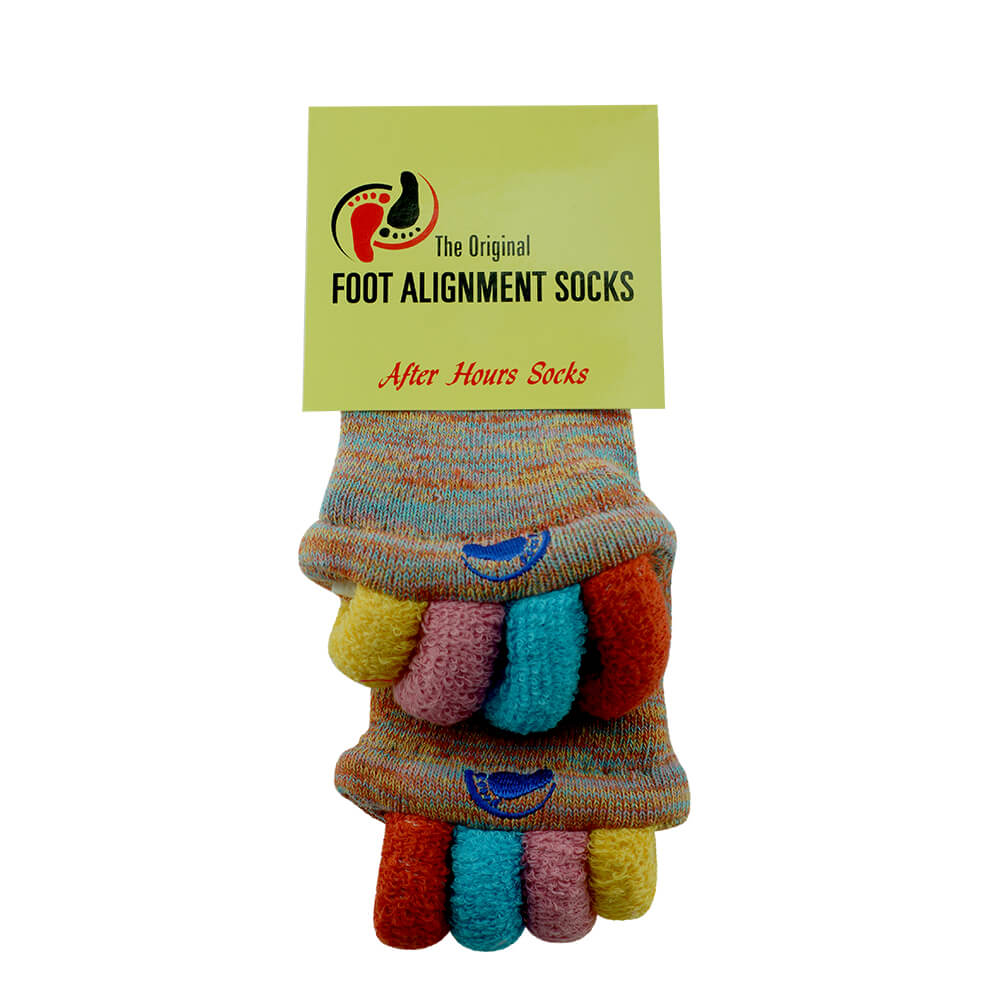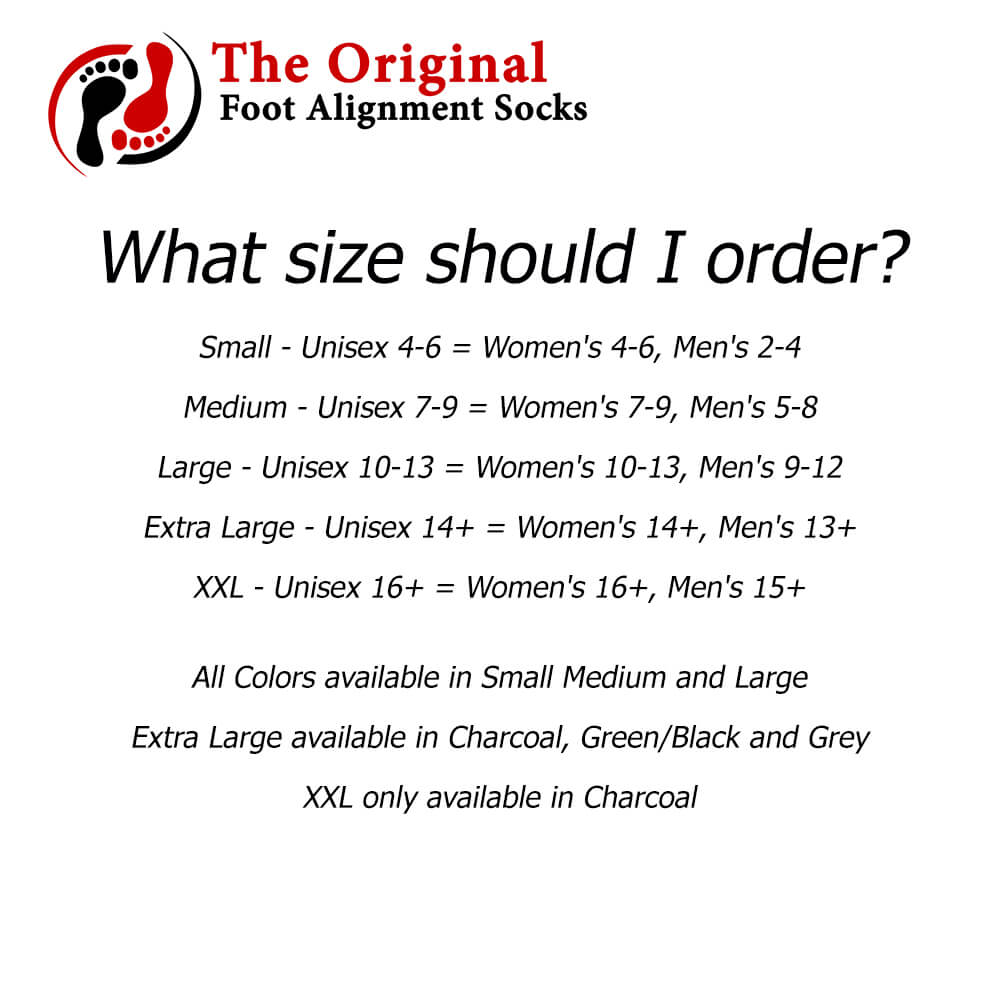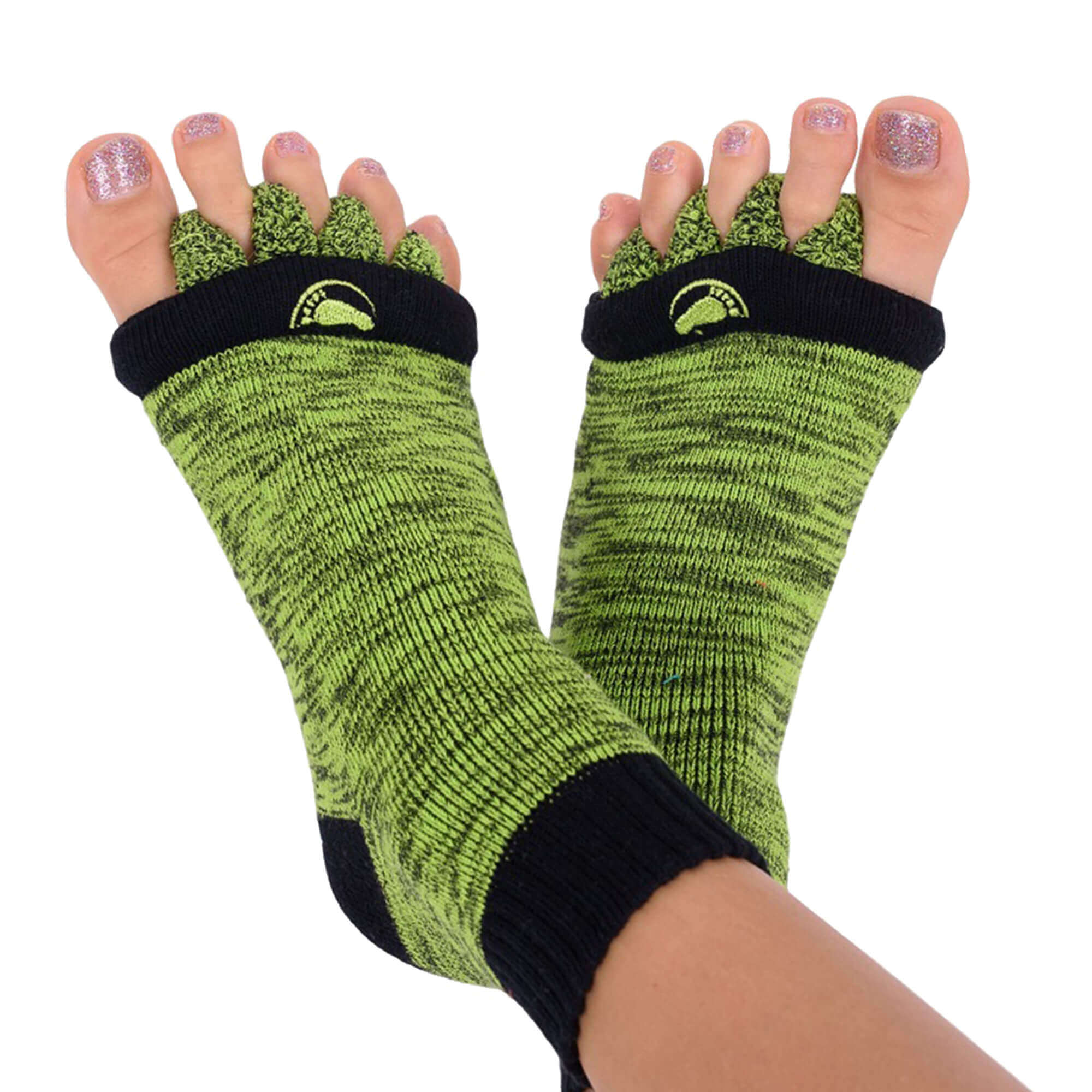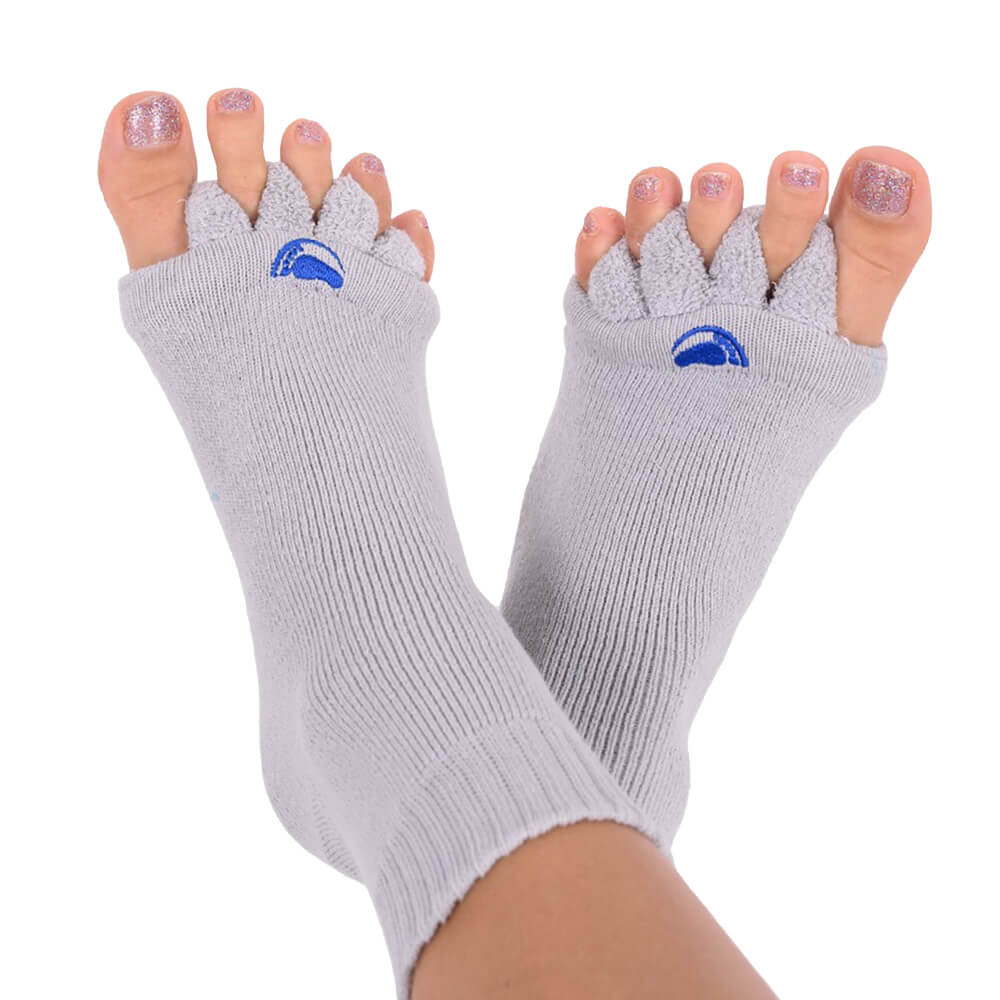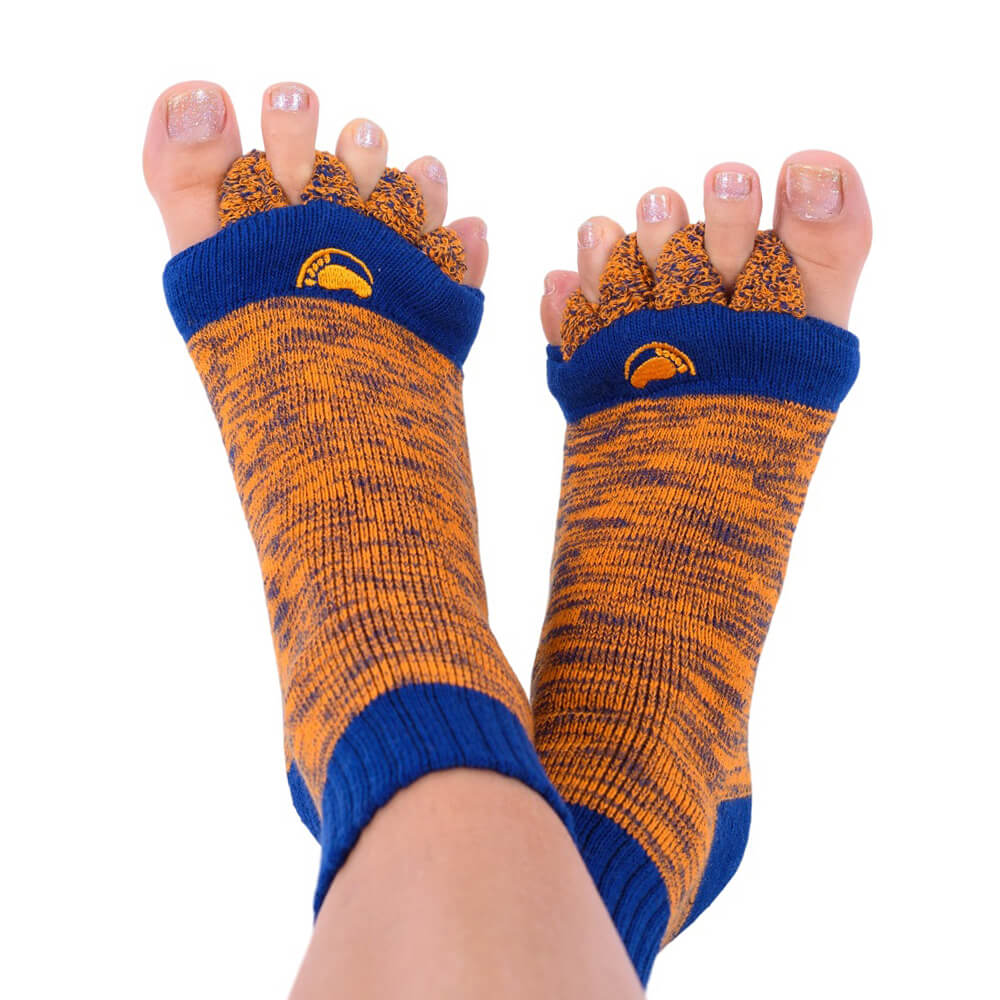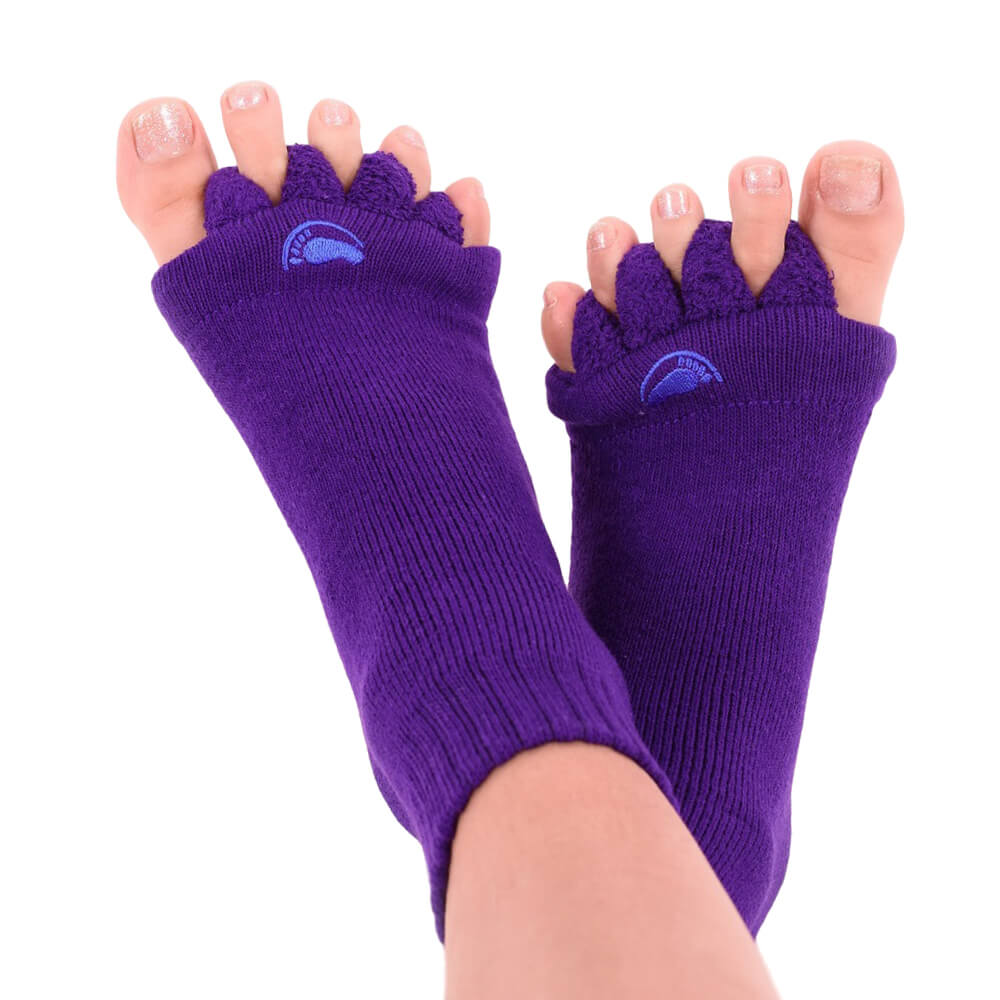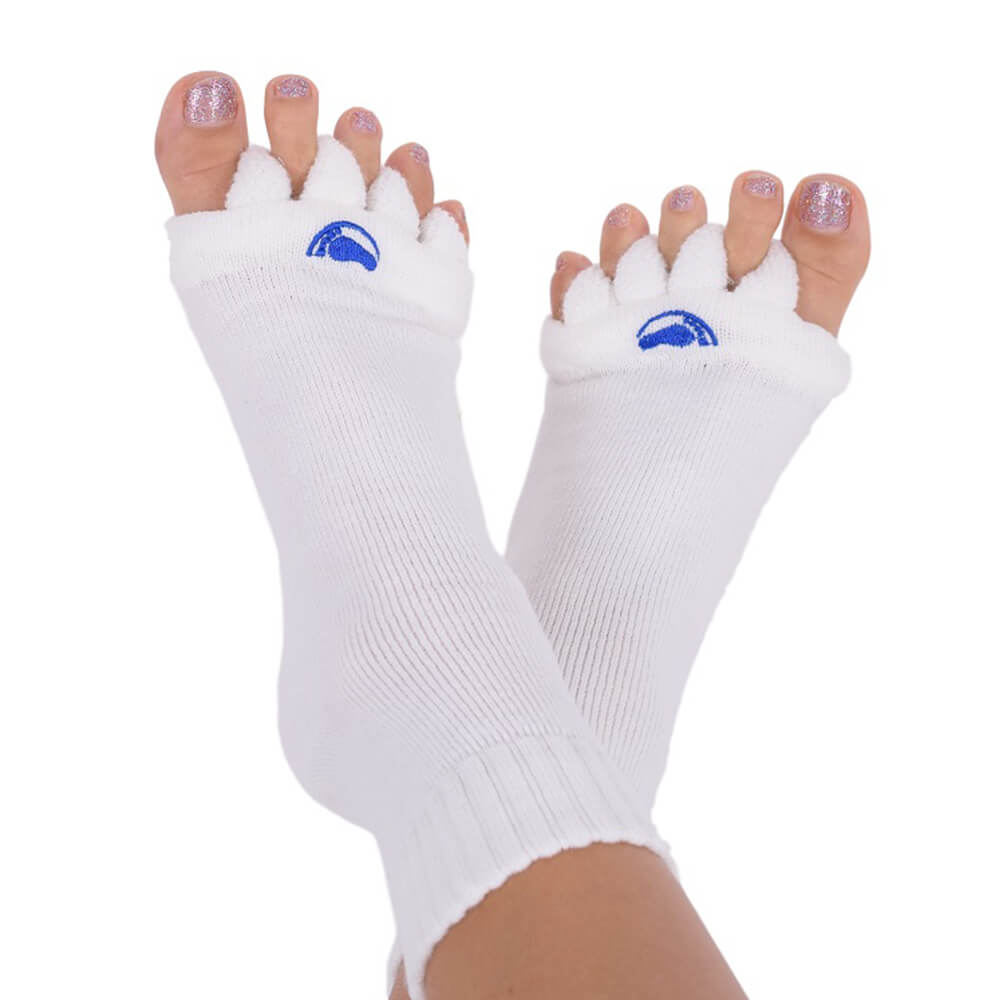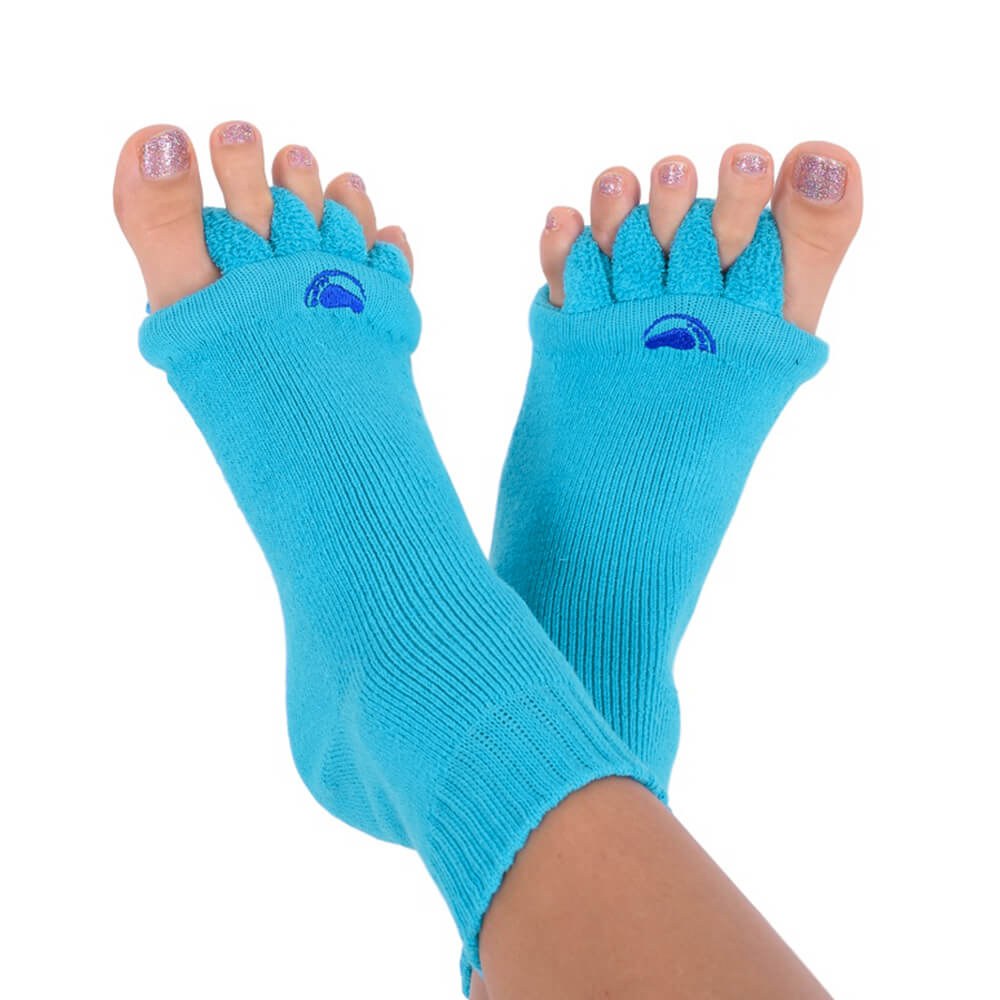 Foot Alignment Socks
Do you suffer from chronic foot pain?
Achy feet, foot cramps, sore feet, plantar fasciitis or just general pain in your fe
et can prevent you from carrying out necessary daily tasks. The cause of foot pain can be attributed to a number of conditions such as hammer toes and bunions. Overlapping toes can also put unnecessary strain on your feet, but these crooked toes can benefit from the toe alignment of The Original Foot Alignment Socks.
These foot alignment socks are crew style and made from a soft cotton blend fabric that includes four toe separators. Each separator gives the toes a gentle push to align them with the rest of your foot. Available in a beautiful blue color, these socks are designed to be worn when relaxing to help relieve your unique cause of foot pain.
Blue foot alignment socks are available in Small (Unisex size 4-6), Medium (Unisex size 7-9) and Large (Unisex size 10+). Socks are stretchy so they will accommodate a range of overlapping sizes.
Materials: 90% Cotton, 7% Polyester, 3% Elastane
For more info, check out "What size should I order" and "Frequently Asked Questions" below.

Our Customers

Love Our Products!